VDI Solutions with NVIDIA Virtual GPU (vGPU) Software
NVIDIA GRID VIRTUAL GPU TECHNOLOGY
CUSTOMIZED GRAPHICS PROFILES
---
VDI has become increasingly popular with the broadened availability of mobile broadband, higher bandwidth, more compute power in modern mobile devices, higher display resolutions and a trend of BYOD within enterprises. Supermicro VDI solutions provide the best user experience for remote workers by leveraging NVIDIA GPUs running NVIDIA vGPU software.
NVIDIA GRID™ is the industry's most advanced technology for sharing virtual GPUs (vGPUs) across multiple virtual desktop and applications instances. You can now leverage the full power of NVIDIA data center GPUs to deliver a superior virtual graphics experience to any device, anywhere. The NVIDIA GRID platform offers the highest levels of performance, flexibility, manageability, and security—offering the right level of user experience for any virtual workflow.
IT managers can assign the optimal amount of graphics horsepower and deliver a customized graphics profile for each user. Every virtual desktop has dedicated graphics memory, just like they would at their desk, so they always have the resources they need to launch and run their applications at full performance. NVIDIA GRID lets up to sixteen users share each physical GPU, so the graphics resources of the available GPUs can be assigned to virtual machines in an the optimally balanced way.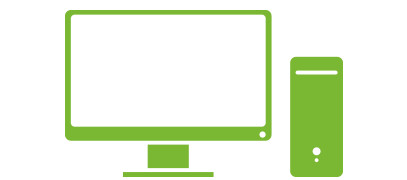 NVIDIA GRID Virtual PC
For users who want a virtual desktop, but also need a great user experience leveraging PC applications, browsers, and high-definition video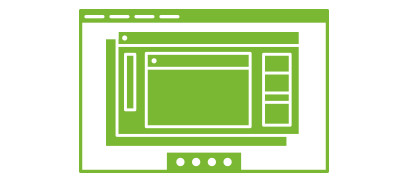 NVIDIA GRID Virtual Workstation
For users who want to use remote professional graphics applications with full performance on any device, anywhere
NVIDIA GPUs for Virtualization
Below is a list of current GPUs that support NVIDIA virtual GPU software.
Model
Picture & GPU
CUDA cores
Memory Size
Use Cases
NVIDIA
V100
Tensor Core GPU

NVIDIA Quadro
RTX™ 8000
GPU
NVIDIA Quadro
RTX™ 6000
GPU
NVIDI
T4
Tensor Core GPU
NVIDIA
M10
4 NVIDIA Maxwell GPUs
2,560
(640 per GPU)
32 GB GDDR5
(8 GB per GPU)
Best density and performance for
knowledge worker workloads
* Annual Subscription An annual subscription is active for a fixed period as defined by the terms of the subscription license. To be kept active, the license will need to be renewed at the end of the subscription period. Annual subscription includes software license and Support Updates and Maintenance Subscription (SUMS).
** Perpetual License A perpetual license allows for use of the licensed software indefinitely. Users that opt to license using this model are required to subscribe to SUMS for the first year. The SUMS subscription can renewed on a yearly basis after the expiring of the initial subscription.
Purchase is available from DiGiCOR now! If you are not sure which NVIDIA vGPU product or license to choose? Please contact us and discover how Supermicro servers with NVIDIA vGPU technology accelerate the most demanding workflows.
Supermicro VDI Server solutions with NVIDIA GPUs and NVIDIA vGPU Software
Supermicro has developed a line of fully validated server solutions featuring high performance NVIDIA GPUs, along with NVIDIA virtual GPU (vGPU) software, to address the rapidly growing Virtual Desktop Infrastructure (VDI) market.
Our VDI solutions offer best-in-class remote user experience for remote desktop and/or workstation needs by allowing workers to do their job securely from anywhere while having access to the same capabilities as if they were working from the office. Because of the increasing demand for a flexible and remote workforce, many people are finding the need for a better, faster, and greener VDI infrastructure as a major part of its remote work strategy. Supermicro is here to support the growth and scale of your virtualization infrastructure.